After a long time away, I found my old source code for the work in progress version of Manic Maze v1.4, and although I have recently started a new project, there is something about Manic Maze that draws me back, it might have something to do with the fact it is my first and only game that I made from scratch, with all my own material (excpet for the music) and my own coding.

but now I have started working on new ways to jazz up the game, and think I might be able to release a few more levels, with some new tricks. Moveable blocks, controlled via switches, hazard plates, in the form of spikes that pop up from the ground.

I did mention in a previous post, that a test to have high scores and a "live" server, well after much playing around, it really is too much hassle, as each user needs to have a run time library installed on their computer and have .net connectivity and it is just messy if you ask me, however I may have a high scores list in the local mode (saveable too)

Here are some in development screenshots of 2 of the new levels: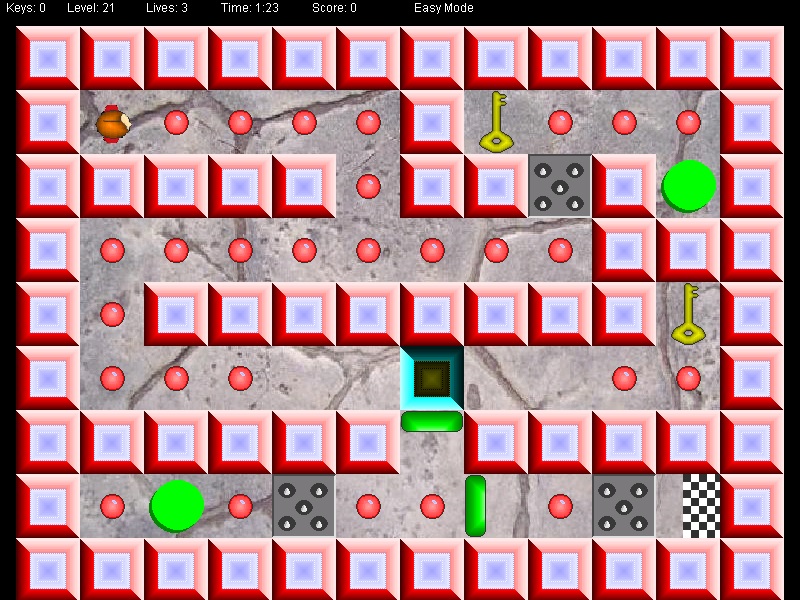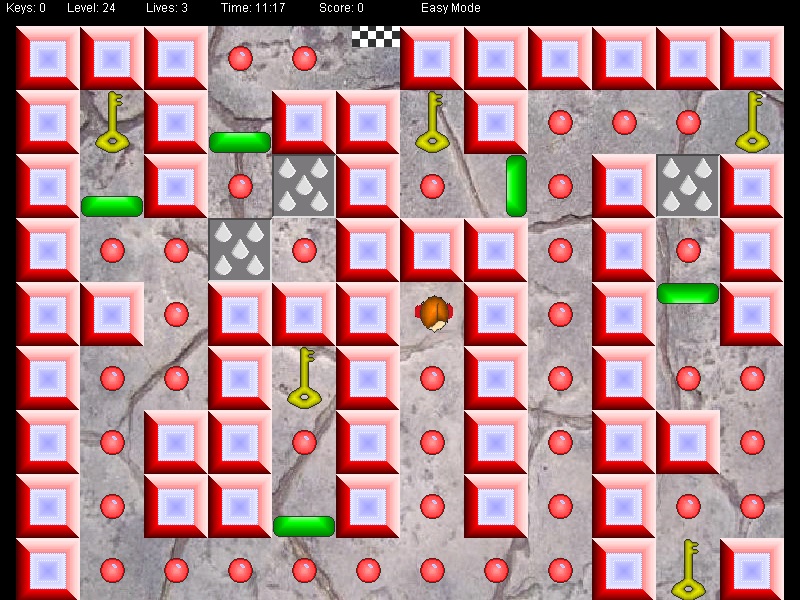 Also on a side note, I would like to apologise that some of the older screenshots and images are not loading, this is due to an improper backup of the original site content, and those images are lost from the webserver.
I am in the process of looking through my many backups to try to find them again.